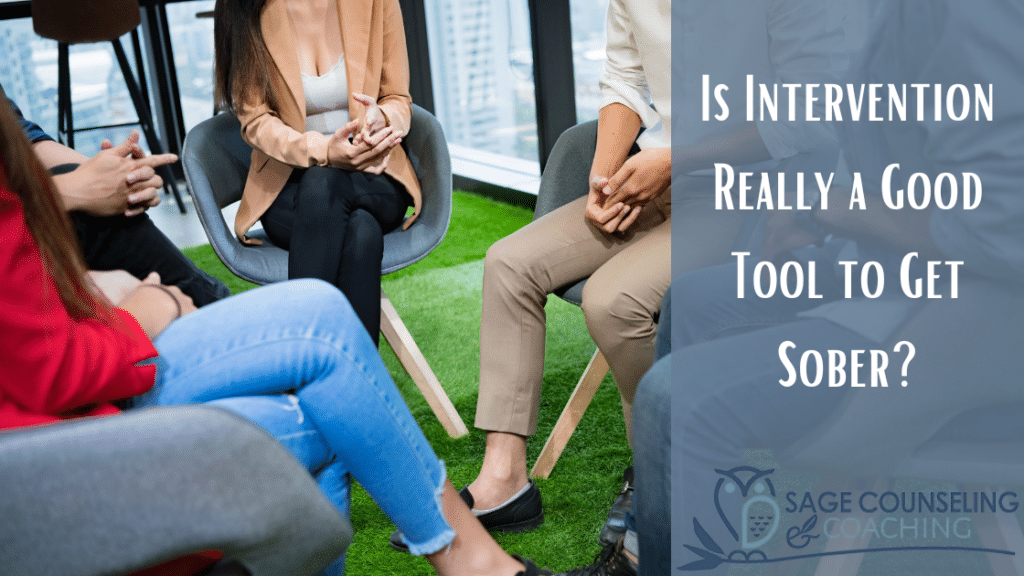 Intervention is one of those words that seems to have multiple meanings and a lot of taboo surrounding it, however, it may be the one word, or tool, that is able to make a difference in your life, or the life of someone you love. Unlike the way that many TV series and books have demonstrated intervention, using a professional in the field can often be the tool needed to help get your loved one sober, without being drug to a facility kicking and screaming.
What to Expect With Intervention
At Sage Counseling and Couching we believe that intervention should be a positive tool. Many times, if a loved one or family member reaches out seeking the help of intervention, chances are, they've already tried using other recourses and have had many difficult conversations. Because of this, intervention is often just as much for our patients as it is for the family members and friends that are there supporting them. Intervention should be a positive tool, giving people hope that there is a light at the end of the tunnel, no matter how many backroads and detours it took to get there.
Unlike the way many movies and articles have portrayed intervention, this can be a very positive tool. Instead of dragging your loved ones to a treatment center against their will, we try to create a customized plan that allows each member of the family to feel heard and understood. By inviting loved ones to a no-pressure meeting, we take the time to get to know each patient, their struggles, and what path of healing would suit them best. The most important thing to know about intervention is that it isn't an automatic "fix." This is a process that takes time and listening, coping, and a lot of difficult conversations will be needed, all of which can ultimately lead to long-term sobriety.
If you're hoping to use intervention as a method to help treat your loved ones, this method works best when those seeking an intervention service remain involved throughout the healing and detoxing process. Likewise, if you're seeking help for yourself, a support system is a great tool to have available. By having loved ones involved in each step of the healing process, oftentimes addicts feel supported and see the intervention as a positive first step to healing vs. an attack.
Emotions are often running high, so whether you've been considering intervention for a while, have tried other methods, or are simply ready to seek the help your loved one needs, make sure to plan accordingly, get ready for difficult conversations, have an open mind, and ultimately discuss and find the path to healing that would work best for your family and your loved ones.
We will be there with you every step of the way. Please call us at Sage Counseling and Coaching so we can help your family heal.
Explore More About Sage Counseling and Coaching